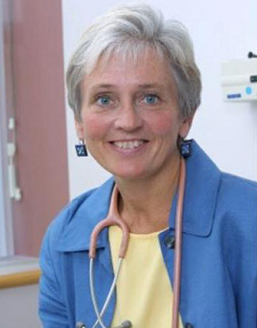 Judith Owens, MD
Sleep Medicine Specialist

Director of Sleep Medicine at Children's National Health System Main Hospital Washington

Biography

Judith Owens, MD, MPH, is an internationally recognized authority on children and sleep. She is the Director of Sleep Medicine at Children's National Health System. Her research interests include the neurobehavioral and health consequences of sleep problems in children, pharmacologic treatment of pediatric sleep disorders, and cultural and psychosocial issues that impact sleep.
Dr. Owens chairs the pediatric section of the American Academy of Sleep Medicine. In 2005 and 2006, she was a spokesperson for the National Sleep Foundation "Sleep in America" poll. She is a founding member of the Board of Directors of the Society of Behavioral Sleep Medicine. Dr. Owens is co-author of Take Charge of Your Child's Sleep: The All-in-One Resource for Solving Sleep Problems in Kids and Teens for parents and A Clinical Guide to Pediatric Sleep for healthcare professionals. She is the recipient of many awards, including a 5-year NIH grant in sleep education, and the AASM 2006 Excellence in Education Award.
She is board certified in developmental/behavioral pediatrics and sleep medicine, and is the author of more than 75 original research and review articles in peer-review journals, chapters, and books on the topic.
Education & Training

Fellowship Program, Child Psychiatry, 1987
Brown University Medical School/Brapley Hospital
Fellowship Program, Behavioral/Developmental Peds, 1985
Minneapolis Children's Medical Center
Residency Program, General Pediatrics, 1983
Children's Hospital of Philadelphia
Internship Program, General Pediatrics, 1981
Children's Hospital of Philadelphia
MD, 1980
Brown University School of Medicine

Departments