JOY LEA MOELLER | Vice-President
---
---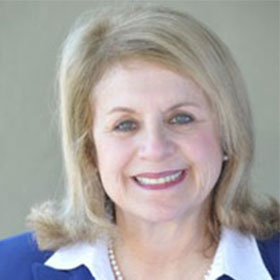 Joy Moeller, BS, RDH, is a Registered Dental Hygienist and is a former associate professor at the Indiana University School of Dentistry, and has been practicing orofacial myofunctional therapy for over 30 years. She is an on-going guest lecturer at USC, UCLA, Loma Linda University, West Coast University, and Cerritos College to ortho, perio, and pedo dental residents and hygiene students. She is currently holding a position at the Sleep Medicine Mini Residency Program at NYU.
---
Joy is currently a speaker of the Academy of Orofacial Myofunctional Therapy (AOMT) and has taught courses in OMT at the venues of USC, UCSD, UBC, UCSF, NYU, Columbia University, University of Sydney, Australia, the Guttenberg University in Mainz, Germany, Freiberg University in Freiberg, Germany, Louvain, University in Brussels, Belgium, and many other locations around the world. She has worked with Children's Hospital, was a consultant for a sealant program for indigent children, worked in the Super Tooth Program, and in public schools as a health educator in the Smiles Program where she developed a preventive orthodontic program. She is currently in the exclusive practice as myofunctional therapist in Pacific Palisades, California and Beverly Hills, California.
Joy Moeller has worked in private practice as a myofunctional therapist since 1980. She graduated from the Myofunctional Therapy Institute in Coral Gables, Florida and had an extensive Internship in Orofacial Myology. "Orofacial Myofunctional Therapy must be part of the treatment plan from the beginning."About Joy Moeller
---
Joy has co-authored a book with Linda Krol, RDH, called "Taking It Further, A Guide for Periodontal Therapy." She has written a children's book called "Tucker the Tongue Finds His Spot," now available on Amazon.
---