Myofunctional Orthodontic intervention at the earliest age possible to help the most amount of children
EARLY BIRD GENERAL ADMISSION €300 EURO / $330 USD (Through February 14th, 2020)
REGULAR GENERAL ADMISSION €500 ERUO / $550 USD (After February 14th, 2020)
REGISTRATION CANCELLATION POLICY: Pre-registration discounted rates are only refundable (minus $75) until February 14, 2020, after this date, the pre-registration rates are non-refundable. Requests for cancellations for any other registration type must be received by June 1st, 2020; and a $75 cancellation fee will apply. Cancellations after this date are non-refundable.

Disclaimer: By acknowledging this disclaimer, the AAMS may contact you regarding conference reservations via the phone number, fax, and/or email address that is provided during registration. This also notes that you acknowledge and agree to the conference's cancellation policy. The AAMS will not distribute your personal information for promotional or unsolicited purposes.
REGISTER FOR THE 2020 CONGRESS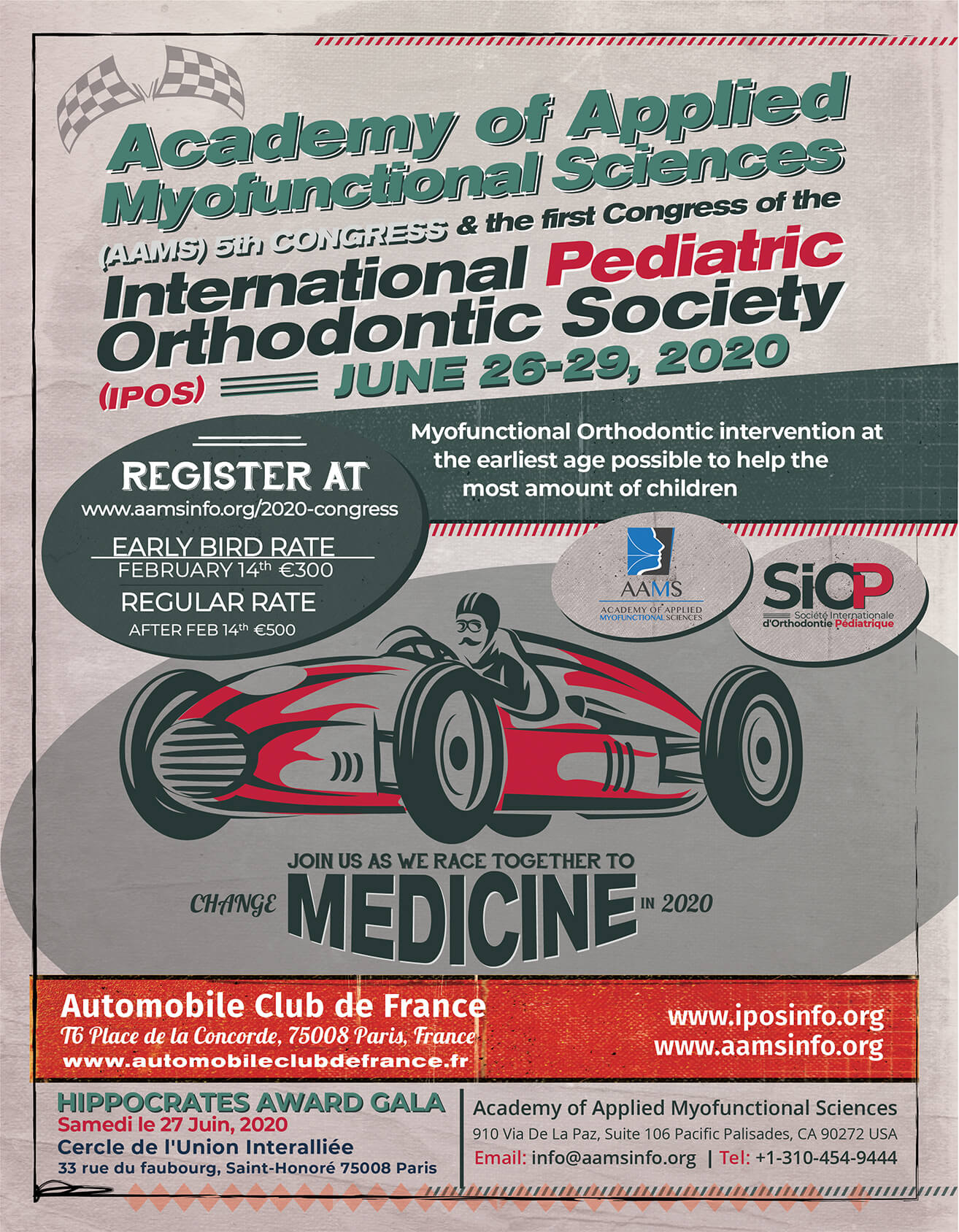 CONGRESS SPEAKERS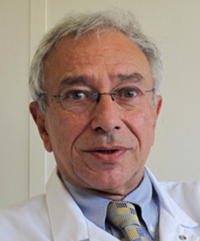 Patrick Fellus, MD, DDS | France
Patrick Fellus specializes in dentofacial orthopedics. He serves as the President of the French Pediatric Orthodontic Society, and works at the University Hospital Robert Debré in Paris. Former legal expert in France. He published several peer reviewed articles on various subjects including orofacial myofuntional disorders in Fench journals.
---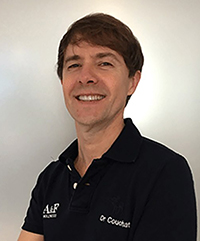 David Couchat, DDS | France
David Couchat, After graduating from Dental School at Marseille University (France) in 1990, Dr David Couchat specialised in orthodontics and dentofacial orthopedics and got a post-graduate certificate of Special Clinical Studies in Orthodontics (CECSMO). Shortly afterwards, he established his own orthodontic practice in Marseille and a few years later in Paris. Trained in Lingual orthodontics with Dr Didier Fillon (Post graduate course). Founding member and scientific president of The SFOPA (French Association of Aligners) ; member of the FFO (French Federation of Orthodontics). General secretary of the French Association of Specialists in Orthodontics (SFSO).
---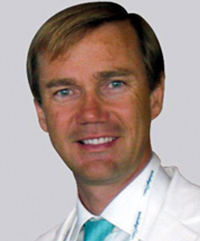 Patrice Bergeyron, DDS | Switzerland
Dr. Patrice Bergeyron is an Orthodontist, Lecturer and Consultant in invisible and removable orthodontics – Invisalign® clear aligners. Certificate of Cranio-Facial Embryology as well as Oro-Facial Physiology. He is president of the International Society of Functional Esthetic of Smile in Orthodontics (ISFESO), the founding President of the French Society of Plastic Orthodontics using Aligners (SFOPA). He is a member of the European Clinical Education Council Invisalign, the A.A.O (American Association of Orthodontics), the W.F.O (World Federation of Orthodontics) as well as a full member of the F.F.O (French Federation of Orthodontics)
---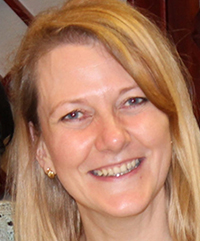 Karen Spruyt, PhD | France
Professor Karen Spruyt, PhD, National Institute of Medicine and Health (INSERM), Medical Faculty, University of Lyon, Lyon Neurosciences Research Center. She earned her degree in child, adolescent, and adult clinical psychology at the Vrije University in Brussel, Belgium. Her research focuses on pediatric sleep and neurodevelopment of the child (Developmental Neuropsychology). Her research interests involve sleep in clinical populations, sleep in non-clinical populations and sleep methodology. She has published more than 60 papers in SCI journals, 2 books on pediatric sleep and has been invited to give lectures at international sleep conferences in many countries around the world.
---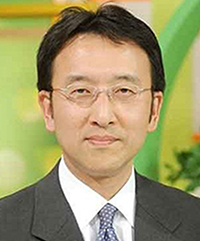 Takashi Ono, DDS, PhD | Japan
Takashi Ono was appointed as Professor and Chairman of Department of Orthodontic Science, Tokyo Medical and Dental University (TMDU) Graduate School, Tokyo, Japan in 2010. He is also Vice Dean of Dental Hospital, TMDU. His research interests include tongue/oral physiology, craniofacial function/dysfunction, sleep-related respiratory disorders, brain activity, and early intervention. He serves as Adjunct/Visiting Professor at 4 universities outside Japan, and is a recipient of the 2018 IADR/AADR Williams J Gies Award.
---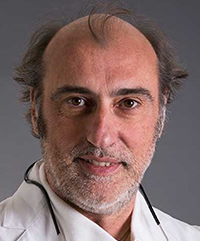 Luca Levrini, DDS, PhD | Italy
Professor Luca Levrini is President of the Dental Hygiene School and Director of the University Research Centre on "Cranio Facial Disease and Medicine", at the University of Insubria, Department of Surgical and Morfological Sciences in Italy. He is also Assistant Medical Director of the Dental Department at Fondazione Macchi Hospital (Varese, Italy). He also works as a free lance journalist. Prof.Levrini is a member of the Medical Council in Como, Italy. He authored more than 180 scientific papers dealing with oral prevention and orthodontics, and serves as a free-lance member of some dental and medical journals. He is an a active member of Società Italiana di Ortodonzia.
---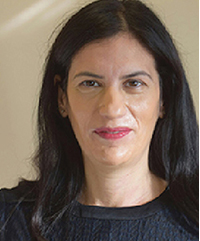 Sabina Saccomanno, MD, DMD | Italy
Dr. Sabina Saccomanno is an instructor of Orthodontics, gnathology and a researcher at the Faculty of Medicine and Surgery of the "Universita' Cattolica del Sacro Cuore" in Rome, Italy. She practices orthodontics at the Policlinico Agostino Gemelli in Rome, Italy. Dr. Sabina Saccomanno is the author of many important articles, and she is a guest lecturer and author of a book on myofunctional therapy, orthodontics and posture.
---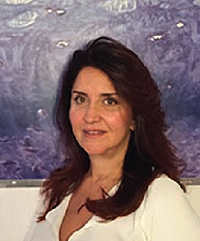 Paola Pirelli, MD, DDS | Italy
Dr. Paola Pirelli graduated in Dentistry and Specialist in Orthodontics at the University of Rome "La Sapienza". Assistant Professor and Researcher at the University of Rome "Tor Vergata"- Department of Clinical Sciences and Translational Medicine. She is a lecturer in Orthodontics at the Dental, Dental Hygiene and Specialty Schools of the University of Rome "Tor Vergata". For over 30 years she has been involved in Dentofacial Orthopaedics, dedicated to children in her research and clinical activities at the University Hospital and in her private practice in Rome. Member of the W.F.O., E.O.S., S.I.D.O., SITEBI, A.S.I.O., S.I.O.I., A.I.M.S., S.I.M.S.O. She actively lectures in meetings and courses and she is author of many scientific publications.
---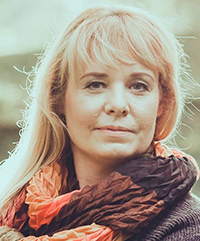 Triin Jagomagi, PhD, DDS MSc | Estonia
Triin graduated from the University of Tartu, Estonia in 1993 with DDS in stomatology, soon after that from University of Kuopio, Finland with master's degree (MSc) in Orthodontics in 1995. In 2005 she got a diploma of Membership in Orthodontics (MOrth RCSEd) by the Royal College of Surgeons of Edinburgh, UK. In January, 2012, she acquired PhD in medicine from the University of Tartu, Estonia. Currently she works as Associate Professor and Researcher at the Institute of Dentistry by the University of Tartu, the same time also being head of the orthodontic postgraduate training. She supervises 4 PhD students of Medical Faculty of Tartu University: 2 from Vietnam, 2 from Estonia.
---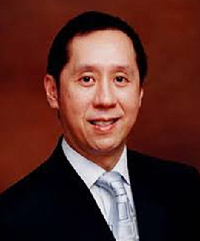 Victor Abdullah, MD, PhD | Hong Kong–China
Dr Victor Abdullah BSc (Hons), MBBS (London), FRCS (England), FRCS (Edinburgh), FCSHK, FHKCORL, FHKAM (Otol) is presently the Consultant and Cluster Chief of Service, Department of Ear Nose and Throat, United Christian Hospital, an affiliated unit of the Department of Otorhinolaryngology, Head and Neck Surgery, The Chinese University of Hong Kong, serving a population of one million in Kwun Tong and Tsuen Kwan O, Kowloon East Cluster. He is an Honorary Clinical Associate Professor, Chief of Paediatric. Otorhinolaryngology of the University Department. Dr. Abdullah is also the current President of The Hong Kong College of Otorhinolaryngologists.
---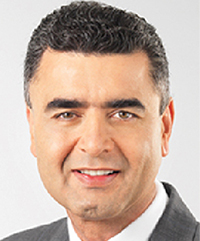 Derek Mahony, BDS, MDS, MOrth | Australia
Dr. Mahony is a Specialist Orthodontist who has been in private practice for over 30 years. He has built his practice, clinical teaching, and worldwide reputation in offering early interceptive orthodontic treatment. Dr. Mahony is an invited reviewer for many dental journals, in the field of facial development, and its association with nasal breathing. He has been involved in leading research linking maxillary arch expansion to a number of systemic disorders such as bed wetting and ADHD.
---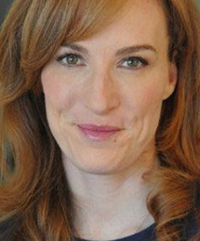 Samantha Weaver, MS | USA
Samantha Weaver has been practicing Myofunctional therapy since 2009 working in two clinics that specialize in breathing remediation and Orofacial Myofunctional therapy with children and adults. In addition to being a therapist, she is the director of the Academy of Orofacial Myofunctional Therapy, whose curriculum leads the field with the latest evidence based research touching on breathing remediation, sleep disorders, TMJ disorders, posture, fascia-release, and frenulum inspection and surgery. She holds a B.S. in Voice and Speech and a Masters of Science in Communicative Disorders. Samantha supports research on myofunctional therapy in the Stanford School of Medicine Department of Otolaryngology, Head, and Neck Surgery.
---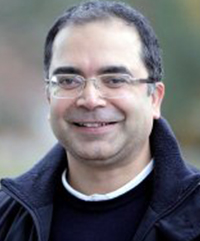 Farhan Shah, BDS, MDS, PhD | Sweden/India
Dr. Farhan Shah has been a clinician, academician and researcher for the last eleven years. He joined the Integrative Medical Biology Department at Umeå University, Sweden in 2012. His present area of research is the neuromuscular damage caused by years of snoring. His primary. responsibilities include research, teaching and mentoring dental students at Umeå University, Sweden. He has a wide international teaching and research experience. At the dental school, University of Toronto, he Instructed 2nd year Undergraduate students at pre-clinical Prosthodontics and conducted research at Dr. Barry Sessle's lab. The collaborative research project with Dr. Sessle's lab investigates the effect of dental implant placement on muscles and brain plasticity.
---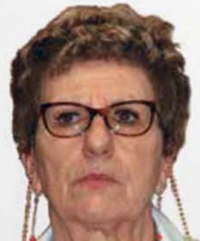 Roselyne Lalauze Pol, D.O. | France
Roselyne Lalauze Pol is practices pediatric osteopath specialized in the management of children with maxillofacial syndromes and neuro-motor disorders. Trainer in Perinatal and Pediatric Osteopathy since 1998. Former Attache of Consultations of Hospitals of Paris. Member of the International Club of Facial Morphology and the Parisian Perinatal Health Network. PhD student in 2nd year SIEB at EPHE-PSL. President of SEROPP (Research Society in Perinatal and Pediatric Osteopathy).
---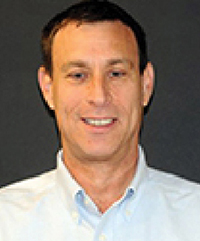 Eyal Botzer, DMD | Israel
Eyal Botzer is a DMD from the Hebrew University School of Dental Medicine. He studied in the Post Graduate program in Pediatric Dentistry. He then served as a research fellow at the NYU Dental School, training in a new technique for the treatment of cleft lip and palate at the NYU Medical Center Institute of Craniofacial Reconstructive Plastic Surgery. He then served as the Director of the Pediatric Dentistry Clinic at the Tel Aviv Sourasky Medical Center. Dr. Botzer specializes in pediatric dentistry and the treatment of neonates with craniofacial anomalies. Additionally he engaged in tongue tie research and participated in the first three IATP Summits as a founding member of the IATP. He also co-authored several articles on Tongue Tie and & performed over 20 thousand frenulum surgery procedures.
---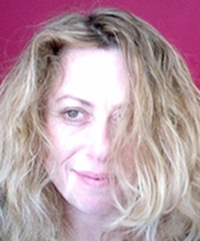 Katrina Rogers, SLT | United Kingdom
Katrina is a specialist speech and language therapist working as a Consultant in Dysphagia in Kent Community NHS Foundation Trust. Independent practice in the field of speech, language and communication. Worked integratively to include physiotherapists, occupational therapists, and medical colleagues developing her knowledge and skills of the anatomy and how the whole body can influence head and neck muscles over the oral pharyngeal muscles affecting, eating, drinking, voice, breathing and speech sound production. Trained as an orofacial myofunctional practitioner looking at therapeutic management holistically recognising the relationship of the tongue on the development of the face and how tongue-tie can affect and influence swallow/eating and drinking difficulties, breathing, sleep difficulties, mouth and teeth shape. Diagnostic techniques improving accuracy of assessment through videofluoroscopy, SEmg, measuring respiratory patterns. She is an honorary lecturer at Christchurch University, Greenwich for Paediatric Dysphagia and a speaker at several healthcare conferences. 2019 winner of the Winston Churchill Memorial Trust Fellowship where she will be tasked with exploring how to establish OMT in the NHS of the UK
---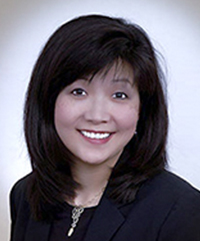 Stacey Quo, DDS | USA
Dr. Quo is an accredited orthodontist. She is a dental specialist who has completed an advanced post-doctoral course, accredited by the American Dental Association, of three academic years in the specialty of orthodontics. She is dedicated to creating outstanding smiles for her patients, implementing technologies to continuously improve her results. Dr. Quo is a member of the American Dental Association, California Dental Association, the American Association of Orthodontists, Pacific Coast Association of Orthodontists, California Association of Orthodontists, Mid Peninsula Dental Society, American Cleft Palate-Craniofacial Association, American Academy of Sleep Medicine.
---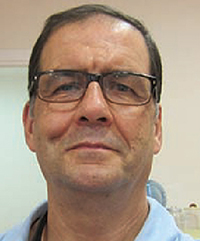 Luis Ruiz Guzman, MD | Spain
Dr. Luis Ruiz Guzman is a pediatrician doctor. He has a master in Maternal and Child Health from the University of London. He also has a diploma in breast pathology from the University of Barcelona. Board member and head of maternal and child health of the UNICEF Catalonia committee.
---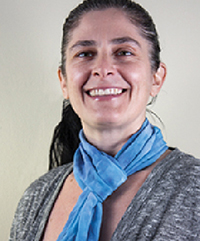 Michelle Emanuel, OTR/L | USA
Michelle Emanuel OTR/L has been a pediatric Occupational Therapist for 20 years. She has experience working in the NICU, PICU, CICU, and outpatient arenas. Her specialty ranges from the newborn to precrawling baby, and her focus has been on torticollis, plagiocephaly and oral restrictions and dysfunction.
---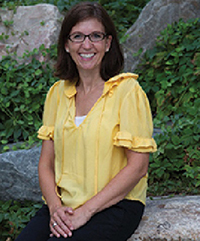 Cynthia Peterson, PT | USA
Cynthia Peterson is a physical therapist with 28 years experience and is trained in myofunctional therapy, breath re-education, dry needling, dynamic cranial nerve testing, posture and certified ergonomic assessments. Author of The TMJ Healing Plan: Ten Steps to Relieving Headaches, Neck Pain, and Jaw Disorders.
---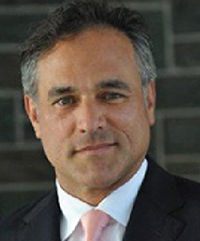 Marc Richard Moeller | USA
Marc Richard Moeller, is the Executive Director and founding Board Chair of the Academy of Applied Myofunctional Sciences (AAMS), who also serves as the Managing Director of the Academy of Orofacial Myofunctional Therapy (AOMT). He is a graduate of University of California, San Diego.
---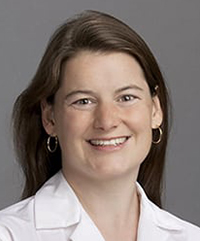 Shannon Sullivan, MD | USA
Dr. Sullivan is a pediatric pulmonologist in Redwood City, California and is affiliated with multiple hospitals in the area, including Lucile Packard Children's Hospital Stanford and Stanford Health Care-Stanford Hospital. She received her medical degree from University of Michigan Medical School and has been in practice many years.
---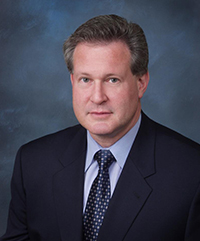 Robert Lustig, MD | USA
Robert H. Lustig, M.D., M.S.L. is Professor emeritus of Pediatrics, Division of Endocrinology at the University of California, San Francisco (UCSF). He specializes in the field of neuroendocrinology, with an emphasis on the regulation of energy balance by the central nervous system.
---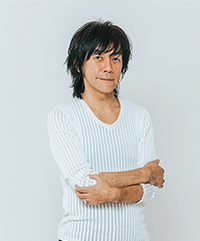 Hidehiro Abe, DDS | Japan
Graduated from Niigata National University School of Dentistry. Dr. Abe is CEO of IXIGroup, which is a 15-unit pediatric dental office that focuses on prevention and oral development program for children. It provides seminars on oral development from the neonatal period across Japan.
---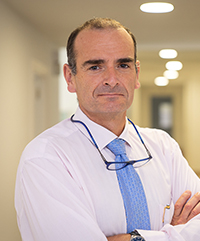 Carlos O'Connor Reina, MD | Spain
Dr. Carlos O'Connor Reina, promoter of new techniques in the Spanish otolaryngology. Ear, nose and throat specialist. Dr. O'Connor Reina has introduced for the first time in Spain new procedures to treat snoring , sleep apnea and sinusitis. Surgical treatments include radio frequency to solve the problems of snoring.
---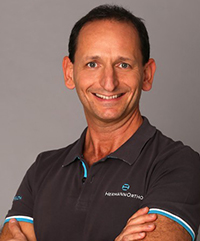 Gábor Hermannn, DDS, MS | Hungary
Dr Hermann started his functional career in 2008 when he met Dr Darick Nordstrom and started to study ALF and Dr Nordstrom's Interface treatment philosophy. Later, as a member of the organisations IFUNA and AAMS Dr Hermann got involved with the scientific groups working in craniofacial functional teamwork.
---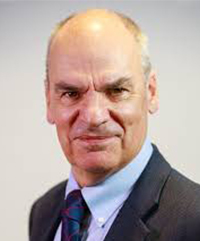 David Williams, DDS | United Kingdom
Professor Williams is Professor of Global Oral Health at Bart's and The London School of Medicine and Dentistry, Queen Mary University of London and Academic Lead for International Partnership. Previously he was Dean of the Faculty of Medicine, Health and Life Sciences and Professor of Pathology at the University of Southampton.
---
General Abstract Submission
---
HIPPOCRATES AWARD GALA
Saturday, June 27, 2020
Dinner Reception at the famed Cercle de L'union Interalliée
Help us continue fundraising for the AAMS with entertainment, libations, a gourmet buffet dinner, and a program that celebrates our leaders who fight to make the world a better place, spotlighting distinguished achievement and fund raising objectives of the AAMS.
Dress Code:
Black tie dinner, also known as "Smoking" also known as "Cravatta Nera".
---
REGISTER FOR THE 2020 GALA
BENEFACTOR PACKAGE $500 USD // $450 EURO
"INCLUDES ALL OF THE BENEFITS FROM OTHER PACKAGES"
Also, recognition in the gala program with the ability to make a 1-3 phrase written statement in the program,
badge recognition ribbon, 1 VIP ticket.
CHAMPION PACKAGE $300 USD // $275 EURO
VIP Cocktail Reception with award winners, distinguished Congress Chair, as well as other honored guests (6:30-7:15pm). Gala Banquet Dinner at the famed Cercle de L'union Interalliée, and the ceremony (7:15-9pm).
Name recognition in the program + badge recognition ribbon.
TRAILBLAZER PACKAGE $175 USD // $150 EURO
Access to the VIP Cocktail Reception (6:30-7:15pm), Gala Banquet Dinner at the famed Cercle de L'union Interalliée (7:15-9pm). Badge recognition ribbon.

SPONSORSHIP & EXHIBITING OPPORTUNITIES
Experience World-Class, Highly-Personalized Service.
Your time is valuable and our Exhibitor Services team provides you with seamless assistance before, during and after the event. We are here as a liaison between your departments while fostering creative ideas and working collaboratively.
---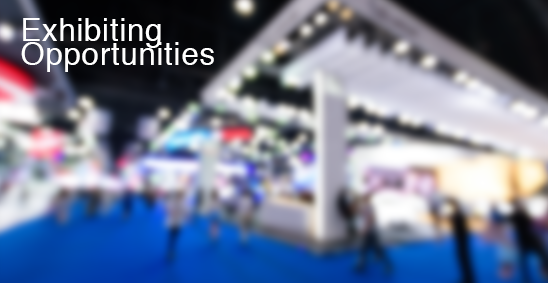 * For more details about our sponsorship opportunities, please contact Marc Moeller by sending him an email at marc@aamsinfo.org or call him at +1 310-382-7852
---
---

In addition to your sales team, please encourage your key leaders or clients to attend the meeting – this allows them interaction with our leading educators and marketplace influencers. We strive to bring more relationship and less demand on the "show" as we understand the best relationships are mutual.
---
Click here to download the A4 size exhibitor form
---